Conservatorship Lawyer in Orange County
What is Conservatorship?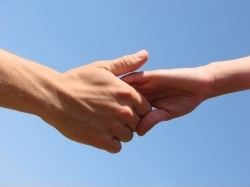 A conservatorship can be established by a court order with regard to individual persons, or by a statutory or regulatory authority when it is associated with an organization. Within California courts, conservatorship is a legal term that refers to an individual that is deemed gravely disabled by the court and unable to meet their basic needs for food, clothing, and shelter without relying heavily on others for these basic necessities of life.
Why Choose Our Orange County Firm?
Here are some excellent reasons why you should choose Mortensen & Reinheimer, PC:
Serving Orange County for over 50 combined years
Detailed understanding of California estate & probate laws
We offer top-rated counsel for even the most complex matters
Focused on the individual needs of each client
If your family member is unable to make legal decisions on their behalf, we urge you to contact an attorney from Mortensen & Reinheimer, PC to schedule a consultation to discuss the possibility of conservatorship. Our team of legal professionals understands how unfamiliar and overwhelming estate planning and probate matters can be. If you are looking to seek a conservatorship so that you can care for a loved one, we can be of service.
Our Orange County conservatorship attorneys can help you with matters that include:
Do You Need a Conservatorship?
Conservatorships are generally enforced for severely mentally ill individuals, those who are gravely disabled, individuals with developmental disabilities, and elderly adults with dementia or Alzheimer's disease who lack the capacity to properly care for themselves. With a conservatorship case, mental capacity can be evaluated and determined by experts in the medical field or the field of psychiatry with their findings being admitted into court as evidence.
A conservator's duties may include the following:
Locating and controlling assets and property that belong to the conservatee
Using those assets to buy food for the conservatee
Securing and paying for placement in a facility which will take care of the conservatee
Paying the conservatee's bills
Managing the conservatee's real estate property and paying their property insurance
Paying the conservatee's mortgage or rent
Paying for maintenance of the conservatee's property
A conservator may also have medical responsibilities if the court grants medical authority to him or her. In general, conservatorship is only granted over an estate if the conservatee has assets that need to be managed and protected. In California, the laws regarding conservatorship are governed by the California Probate Code, and the California Welfare and Institution Codes.
Contact our firm as soon as possible to speak with a member of our team and learn how we can provide the guidance that you need.