Let Us Help You Craft a Professional Estate Plan in Orange County
Call us for experienced counsel & representation.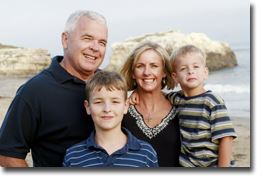 Most people do not like to think about the future or what will happen to their property after they pass away. This is a natural reaction, but our Orange County estate planning lawyers at Mortensen & Reinheimer, PC encourage you to take the initiative and get your assets and property in order as early as possible. This is for your own peace of mind, as well as for the benefit of your loved ones.
Here are some of the excellent reasons why you should hire our attorneys:
We put 50 years' combined experience on your side.
Our firm delivers exceptional client service.
We offer top-rated counsel for even the most complex matters.
Our team includes a California Board-Certified Legal Specialist in Estate Planning, and Trust & Probate Law.
An excellent estate plan not only provides security for your loved ones but also gives you the certainty that your property will be passed on to those whom you desire to receive it. No estate is too large or too small to be eligible for an estate plan, so contact our professional corporation today to get started!
Understanding the Importance of Estate Planning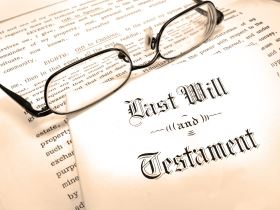 One of the main purposes of estate planning is to avoid probate. When a person passes on without leaving a clear estate plan–or any estate plan at all–the issue must be resolved through the difficult, stressful, and often emotional legal process known as probate.
A discovery process will need to be undertaken to uncover the entirety of the late individual's property and assets, after which their estate will be divided and distributed to all relatives, heirs, and beneficiaries under the supervision of the court.
Probate can be extremely problematic, often because arguments are sparked over who should receive what. All it takes to avoid these complications is excellent estate planning, an estate plan that explicitly states who receives every part of the estate.
To do this, you will need a qualified estate planning lawyer who is fluent in California's legal system for both probate and estate planning. At Mortensen & Reinheimer, PC, we have the experience and dedication to craft a personalized, creative plan with you.
The Components of an Estate Plan
The key components of an estate plan include wills, will substitutes, trusts, powers of attorney, medical directives, and tax considerations. It only takes one small mistake or even an ounce of ambiguity, and your estate could end up in the wrong hands or get wrung through probate court. Make sure you hire a capable estate planning attorney in Orange County from our professional corporation to properly draft a comprehensive estate plan.
We can represent your interests in matters of estate plan & elder law that include:
Asset ownership
Beneficiary rights
Breach of trust
Deeds
Elder financial abuse
Fiduciary appointment/removal
Medical directives
Powers of attorney
Property disputes
The Importance of Funding a Trust
While creating a trust is a great strategy for managing your estate in the event of your passing, unless your trust is "funded," it will be of little value. Only trusts that are funded can keep your property out of probate court and accomplish the many things they are designed to do. To "fund" a trust simply means to transfer assets into them by changing the titles on any accounts, property, or beneficiary designations. An attorney can assist you with this process to ensure everything fully complies with California state law. Your attorney can also create a pour-over will that acts as a safety net in case you accidentally leave a property outside of your trust, though the probate process may apply.
Understanding Living Trusts
Having a trust with you as the current trustee is called a "living trust." A living trust will give you greater control than just having a will or property in joint ownership. Living trusts enable you to buy, sell, add, or remove assets as opposed to locking you into a "static" document that is difficult to adjust. Another key benefit of living trusts is the ability to leave an inheritance to your spouse without disinheriting your children or grandchildren. This can be an especially important feature when you have children from a previous marriage.
Paperwork and Trust Funding
Funding a trust will involve some very specific legal paperwork and requires you to survey your belongings as well as consider what you want to be included. A good estate planning lawyer will be able to guide you through the entire process. He or she can explain to you the legal details that will affect whether you want to include or exclude particular assets. For example, there are certain factors that go into the decision to either designate an individual beneficiary to an insurance policy or make your trust the actual beneficiary. You may also want to transfer bank accounts, contents of a safety deposit box, certain kinds of stocks and bonds, life insurance equity, and notes payable to your trust. IRAs and some other retirement accounts, however, may be best excluded.
Contact Mortensen & Reinheimer, PC
Matters of elder law and estate planning are too important to be put off until a later date. The sooner you get everything in order, the sooner you can relax in the knowledge that your property and possessions are secure after you pass on. While estate planning might at times appear an unnerving or even insensitive area of law, it does not have to be this way. Our team of compassionate, friendly lawyers is ready to go above and beyond to help you through the estate planning process as quickly and painlessly as possible.
Call (714) 384-6053 today to take advantage of a case evaluation. Contact us to see how we can help!