Probate Law in Orange County
Call Mortensen & Reinheimer, PC Today!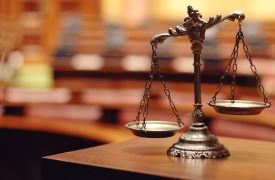 Are you facing the daunting legal process of probate? If so, you can't afford to wait when it comes to hiring an Orange County probate lawyer from Mortensen & Reinheimer, PC. We understand how overwhelming the probate process can be for our clients, and we strive to guide them through the process with as little stress and difficulty as possible.
Here are some of the excellent reasons why you should enlist the help of our probate attorneys:
We have 50 years' shared experience to pour into your case
Our firm comes highly recommended by past clients
We are committed to client-focused advocacy
You can benefit from the insights of a CA Board Certified Legal Specialist in Estate Planning, Trust & Probate Law
We are well-versed in California probate law, and we can clear up the legalese for you, helping you understand your rights and legal options. We can ensure that the legal and financial wishes of your late loved one are followed, and we can also tenaciously litigate on your behalf to ensure that you are not wrongfully overlooked during the distribution process. Discover how we can help in your unique situation.
How We Can Help You!
Do you need assistance guiding an estate through the probate process? Are you concerned that you may not be able to afford the attorney fees and the court costs of probate? Probate is a long, confusing, and stressful process, and our firm is here to help. Find answers to your questions about California probate law and how to resolve complications in the probate process.
Our Orange County probate attorneys can help you with matters that include:
We can handle anything from paying the outstanding debts of an estate, to litigation for fair distribution of a decedent's property. Our probate attorneys have the insight, passion, and integrity to protect your rights at every step of the probate process.
Contact an OC Probate Attorney at Mortensen & Reinheimer, PC
Don't settle for less than the highest quality legal counsel. When it comes to probate law, you deserve phenomenal representation. With five decades of combined legal experience, our probate lawyers can inform you and guide you through each stage of the probate process. We can also provide aggressive litigation for disputes that arise.
We're here to help. Call (714) 384-6053 to speak with an Orange County probate lawyer. We offer a case evaluation for clients so that they can make an educated decision about their attorney. Our lawyers are detail-oriented and approach each case with an open mind to find the best possible solution.