If you were to look for an estate planning attorney via a Google search, you'd likely find over a dozen pages of hundreds of candidates. It quickly becomes clear that simply finding someone to help you in preparing a will and trust isn't difficult at all. The hard part is in finding an attorney that is qualified and suited to meet your particular needs.
In this article, we'll cover key facts that you likely want to know. We'll address questions such as:
What are some qualifications that I should look for?
How can I know if one attorney is better for me than another?
Is finding the lowest price and "best deal" the right approach?
What Qualifications are Necessary?
How do you select the right trust attorney for your specific needs?
At the most basic level, all attorneys are ethically expected to perform in a certain manner, including: providing clients with an informed understanding of their legal rights and obligations and explaining practical implications; be competent, prompt and diligent; maintain communication with the client concerning the representation; and conduct should conform to the requirements of the law, both in professional service to clients and in the lawyer's business and personal affairs. So, you should expect those qualities from any attorney that you might consider. However, if you research some attorneys you'll find that their review/references don't always show high marks in these areas, such as slow-to-respond, speaking in legalese that confuses clients, lacking diligence in attending to a client's specific needs, etc. If you have any concerns after interviewing attorneys, it is suggested that you ask for references and look at online reviews as part of your selection process.
Beyond these basics, there are differentiating qualities that you should consider. If you want a better overall, personalized experience vs. a lower-end/cheap price product, these should be important to you:
In addition, you will benefit from an attorney who has a "high standard of client care" that will make the entire experience more enjoyable and satisfying for you, such as:
Effective in day-to-day guidance, step-by-step directions
Clear communication and terminology
Do you feel comfortable working with them?
The Selection Process
Now that you know the qualifications that are necessary, it's time to start the process of finding the right attorney to work with in preparing your estate plan. Here are some important steps:
Compile a list of candidates. Ask friends, talk to professional resources (e.g., your CPA, estate planning attorney, business attorney, life insurance agent, etc.), and perform internet research to identify a list of quality candidates.
Review qualifications (per above). You'll want to have clear answers that make you feel confident in moving forward.
Contact each candidate for an interview. Ask questions that are important to you. Get a sense as to whether the attorney cares about your situation and is willing to invest the time to fully satisfy your concerns.
Make a final selection. Evaluate all finalists based on the same factors and most likely one will rise to the top, depending upon the attorney's expertise/experience/reputation, your comfort level in working with the attorney, and rates, among any other factors that are critical to you.
While the above steps simplify the process, it can sometimes still be difficult to sort out who is best for you. One of our clients summed this up well: "I was given a list of three estate planning attorneys by my CPA. The first one that I spoke to was very nice, seemed qualified and I got along great with him, so I thought I was done. But my wife encouraged me to talk to all three, which I'm glad that I did – I found that the third attorney, Tamsen, was actually much more highly qualified and just as reasonably priced."
In practical terms, there are different levels of estate planning attorneys. We'll put these into 3 categories to help you:
The Cookie-Cutter: This type of attorney is noted for offering a low-price and getting the job done with minimal involvement on your end. These are by far the majority of estate planning attorneys found on Google searches. You'll fill out several forms, then the attorney will generate documents for you. If they quoted a cheap price, you'll receive a limited amount of involvement/help; if you have any questions, it will likely cost more. If the law office only does estate planning, it might be a "mill" with lots of paralegals who do most of the work, and you'll be lucky to have more than ten minutes with an attorney. Or it might be a "full-service practitioner" who handles many other types of matters, such as divorce, drunk driving, bankruptcy, etc. Or the attorney might be a fresh-out-of-law-school practitioner who is learning how to do it – on your dime and at your risk.
Overall, the cookie-cutter may "get it done" but is it right for you? While this may be sufficient for the most basic of situations (single, no children, minimal assets, etc.), it simply doesn't work well for those whose life is more complex.
Consider this testimonial from a dissatisfied client of one of these lower-level attorneys: "I was attracted by the low price and friendly attorney. After signing an engagement letter, I was asked to fill out several pages of forms. When I had questions, I was directed to a paralegal (not the attorney) but even then I always felt pushed as she was polite but made it clear that time was limited. A few weeks later, I received a thick binder with numerous sections, along with instructions telling me to review and sign, or let them know of any questions. I was utterly confused. I really didn't know what I was signing or how to review it. The law office only followed up with me once. Bottomline, this 'plan' never was completed or executed, and my money was wasted. Now, years later, I'm looking for a qualified and attentive lawyer to see me through the process, from beginning to end."
The Disinterested Legal Expert: There is another level of attorney who might have the necessary technical qualifications (including specialization and years of service) and can provide the documentation that you require. But upon further investigation, you find out that the attorney just isn't a good fit. Look for these "red flags":
The attorney talks in legalese and is difficult to understand.
Your situation may not truly be of interest, because he has seen so many, thinking he can do it in his sleep. Surprisingly, we've even heard stories of attorneys who have said as much! Clients feel that this attorney is too arrogant to handle their engagement.
You have a gut feeling that you're really "just a number" on their client roster.
The attorney doesn't ask enough questions, or worse, doesn't fully listen to your answers and description of your situation. You have a concern that the attorney actually may miss some key details.
You felt rushed and think the attorney didn't really take the time to learn what you need.
The level of care, involvement and dedication is suspect; you think you might not get the attention that you deserve/want.
The Highly Qualified Attorney Who Cares: Not everyone wants an attorney who exceeds the level of the previous two categories of attorneys. However, if you are looking for more, Mortensen & Reinheimer, P.C. has built our practice on exceptional client service combined with the highest level of legal expertise in estate planning, conservatorship, probate and litigation. Our attorneys are dedicated to taking the time to truly understand our clients' needs. We develop ideas to help address your situation. With each client, we seek to care, show empathy, be patient, provide tailored advice, and captain the estate planning process all the way through to the end. After the engagement is completed, we hope to maintain contact through the years as the client's situation changes. One of our greatest points of satisfaction is that a major part of our new business is from referrals from satisfied clients.
"My situation is unique to me and I want my lawyer to think that way as well. I get that plus more with Mortensen & Reinheimer."
"We are extremely happy with the legal support and service we received from Mortensen & Reinheimer. Our attorney walked us through the process in a relaxed and comfortable way while giving us advice and ideas throughout that helped us make better informed decisions."
"Your day-to-day guidance, patience, vast experience, substantial expertise, staunch client advocacy, and long-term perspective have been invaluable."
"A total professional, an easy and effective communicator, with keen ability to steer the participants to realistic and satisfying conclusions."
"The service at Mortensen & Reinheimer is incredible. They truly care about people. It is a pleasure going to see them every time."
Specialized Estate Planning Expertise
At Mortensen & Reinheimer, PC we recognize that some of the most important decisions involve protecting what you have earned, and planning to provide for your loved ones. If you need legal expertise in addressing your specific estate planning needs, please contact Mortensen & Reinheimer, PC at (714) 384-6053 to make an appointment, or use our online contact form. Our website is http://www.ocestateplanning.net.
About the author: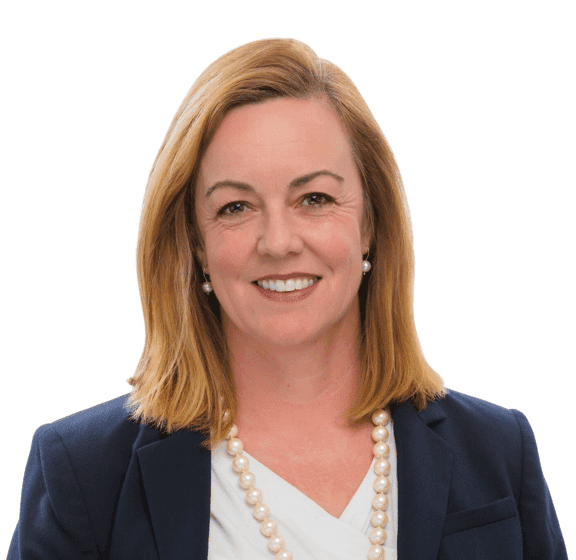 ​​
Tamsen R. Reinheimer, Attorney, is a Certified Specialist in Estate Planning, Trust & Probate Law (The State Bar of California Board of Legal Specialization). She has significant experience in all aspects of estate planning, trust administration, and probate. Contact Tamsen at tamsen@ocestateplanning.net.