Asset titling is a misunderstood but important aspect of estate planning. It can also be complicated; it is common for estate assets to be titled improperly by the trustors, which can result in quite a mess for beneficiaries - the opposite of what was intended in "let's make this easier for our kids by having a trust." Let's look at common questions and answers (note: consult with your attorney about your particular situation and to gain more in-depth explanations).
What is "titling?" -- Asset titling refers to ownership of an asset, whether in your individual name, jointly with someone else, in a trust or entity, etc. Although the concept is simple, implementation can be complicated.
Creating a will or trust can designate plans for your assets but it is very important to take the next step and ensure that assets are properly titled. The titling (or ownership structure) will impact who controls the assets, how your assets are distributed, tax consequences, whether or not they need to go through probate, and whether the assets are subject to creditors' claims. Obviously, this is a lot of potential exposure if done incorrectly!
How does titling fit into the estate planning process? -- An estate plan that involves a living trust hinges on funding your trust (which is transferring trust assets into the living trust), and in that process assuring that the transferred assets are properly titled. If you fail to legally assign or transfer assets to your trust, those assets will not pass to your designated beneficiaries and could be subject to probate. The risk can therefore be substantial.
Key steps in titling assets for your estate include: Knowing what can and cannot be placed in a living trust, identifying which of those trust assets need titling (i.e., not all involve titling), doing a complete inventory of all assets to be re-titled, and taking the proper steps for titling.
What property can be held in a living trust? -- There are many assets you'll likely want to include in your living trust, including:
Bank accounts: Checking, savings, CDs, safe deposit boxes, etc.
Real estate: Primary home, vacation home, rental homes, land, commercial/business properties.
Life insurance policies
Stocks, bonds and other investments
Tangible/physical personal property (if total exceeds California probate law maximum)
Luxury automobiles and recreational vehicles
Limited Liability Company (LLC) and corporations
Cryptocurrency
Your estate planning attorney can offer guidance on how and which of these assets should be added to your trust.
What assets cannot or should not be held in a living trust? -- Talk with your estate planning attorney about these assets and your concerns:
Cash: Physical cash can't be placed into your trust but you can put money in a bank account and then transfer the account itself to your trust.
Retirement assets, including IRA, Roth IRAs, 401(k) accounts and 403(b) accounts
Health savings accounts (HSAs) and medical savings accounts (MSAs)
Assets held in other countries
Vehicles (automobiles, motorcycles, recreational vehicles, boats, etc.), depending on the total value of personal property
How should an inventory be done? -- One of the most common mistakes is failure to fully identify and classify your assets. Of course, this is simple for some and complex for others. Prime candidates for failing to update titling include those who are active in buying/selling real estate, starting or selling business entities, forming business partnerships, purchasing insurance policies, opening multiple bank accounts, owning alternative real estate, getting remarried, etc.
Prepare a detailed list of all your assets, including ownership, location, value, liability, related loans, etc. As for banks, a good starting point is to prepare a list of accounts including institution, account number, type of account, account holder(s), beneficiaries, access credentials, and most recent balance. It is also a good idea to indicate the purpose of each account (e.g., "college savings - grandchild #1), so that your intentions are clear. These account lists should be kept in digital and hard-copy format in at least a couple of places where your trustee can easily locate them.
How should an asset be titled? -- Determining the appropriate title rights can make bequeathing property straight-forward or a veritable nightmare.
Here are some of the most common methods of holding title in California; please note that there are advantages and disadvantages of each, so contact a qualified estate planning attorney for advice:
Sole ownership: You have sole title to the property.
Joint Tenancy with Right of Survivorship: Assets are jointly owned, with each joint tenant having a property interest with rights of survivorship. Upon death of one of the owners, ownership transfers to the other joint owner.
Community Property with Right of Survivorship: This is similar to joint tenancy with right of survivorship, but is only available between spouses and domestic partners.
Revocable Trust: This is a very flexible method of ownership, but in order to function properly, assets must be transferred into the trust.
For those involved in partnerships, domestic partners or business partners, note that titling determines the disposition, i.e., your share could be distributed to your surviving spouse, to your estate, or to a third party.
Who handles titling? - Some assume that banks, investment companies and escrow companies automatically place property into the "proper" name, but that is not always the case. What is appropriate for your particular situation is an issue to discuss with your attorney. Normally your attorney should handle titling of all real estate and business assets. You'll likely want specific guidance for any titling, such as bank accounts, that you handle directly.
Note that as an estate is settled, it is common for beneficiaries to assume that a property is held by the trust, when in fact it may be held by other parties. For example, a child may have been added as an account holder or as a beneficiary. This may have been the intent of the trustor or it might have been an oversight. As such, a key task of your estate planning attorney is to establish the correct title for all properties held by your trust.
WE MAKE THE PROCESS SIMPLER FOR YOU
Titling is typically not a fun to-do item for anyone in setting up an estate plan and living trust. The good news is that Mortensen & Reinheimer, PC is ready to help simplify the process for you and we'll handle the complexity of it all - while maximizing these opportunities and achieving your goals. Please contact us at (714) 384-6053 to make an appointment, or use our online contact form. Our website is http://www.ocestateplanning.net.
About the author: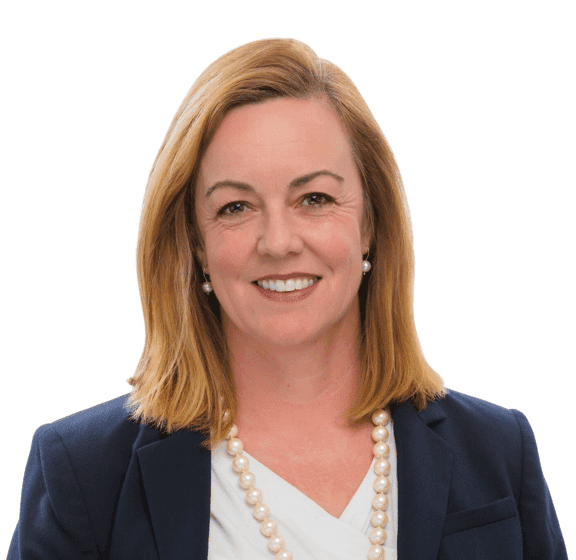 ​


​​
Tamsen R. Reinheimer, Attorney, is a Certified Specialist in Estate Planning, Trust & Probate Law (The State Bar of California Board of Legal Specialization). She has significant experience in all aspects of estate planning, trust administration, and probate. Contact Tamsen at tamsen@ocestateplanning.net.